Whether you're planning a wedding, a baby shower, a surprise party, or even holiday party, there will be some sort of stress that goes along with it. In order to stay calm, manage your event, and be successful, here are 10 things our event planners say to remember to ALWAYS do to make your event the best it can be:
1. Start Early
Even if you think you can get a whole event planned in a month, start a few weeks early; it can never hurt! You never know what things may come up during the planning and executing process so you should always have a little extra time to manage those hiccup moments.
---
2. Make a Checklist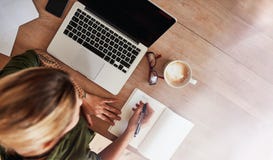 When planning an event, there will likely be a lot to accomplish. By making a checklist of the things that need to be done, you will make things a lot easier on yourself. Checklist's are helpful because it is a visual representation of the days, weeks, months, etc. until your event. If you need help making a checklist, check out this site for checklist's, template's, and time lines!
---
3. Create a Budget
This is one of the most important steps in planning an event. If you don't create a budget, things can get really out of hand, really fast. Whether you create a budget online or on paper, having, again, a visual representation of your budget is extremely beneficial. You can find budget templates here. Whether you have a large or small budget, use sites like Pinterest to find DIY projects that are within your budget.
---
4. Have a Clear End Goal

As silly as it sounds, making a goal for yourself and your event will help make the whole process easier. It will not only give you a direction to go in, but also give you a better idea of what you want your event to look like, the atmosphere you desire, etc. Write your goal at the top of your checklist to remind yourself every day what you want the event to be like!
---
5. Ask for Help
It's okay to ask for help; we all need it sometimes. If you don't know how to do something and you know someone who does, ask them–it's a great way to make sure your event is perfect! Also, it always helps to have extra hands the day of your event to ensure that everything goes as planned.
---
6. Make an "Oh Sh*t Kit"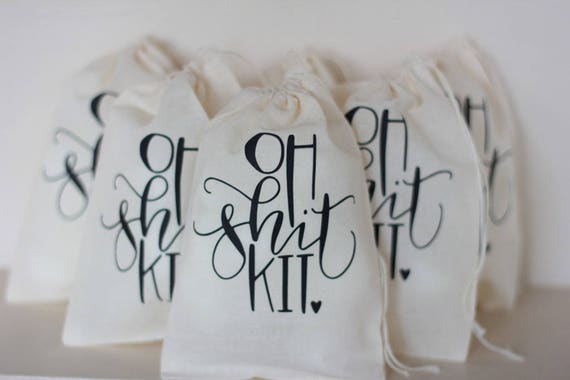 These Oh Sh*t Kits are great to have at any event! For weddings, fill them with bobby pins, a Tide stick, deodorant, tampons, etc. For other events, safety pins, matches/lighter, tape, phone charger, etc. While you're planning the event, make a list of things for the Oh Sh*t Kit so you won't forget any items! (Find these bags here).
---
7. Communicate with EVERYONE
All of your guests, vendors, event planning helpers, etc. need to know when there is a change in the details of the event; even if it's something as simple as the color of the balloons. This is important because it will ensure that everyone is on the same page and therefore, on the day of the event, there are no last-minute questions or confusion. Apps like GroupMe are helpful or even Facebook Messaging App.
---
8. Practice
This is especially important for weddings. You want to show off that you're having fun dancing at your wedding so that other guests will want to dance with you in order to not only have fun, but to create memories! And if you don't practice, you may get frustrated while dancing with your mom, dad, or husband (finally!) and that wouldn't be very fun.
---
9. Remember to Enjoy It!
People often get caught up in the stresses of planning their event and forget to take a step back, grab a glass of wine, and enjoy what you've created. Take pictures of the event, you will be able to remind yourself of how successful you were and how much of a good time everyone had next time you plan an event.
---
If you think planning an event is too much stress…
---
10. Book at Chandler Hill Vineyards
We will handle all of your needs and make sure your event is perfect!
Until next time,